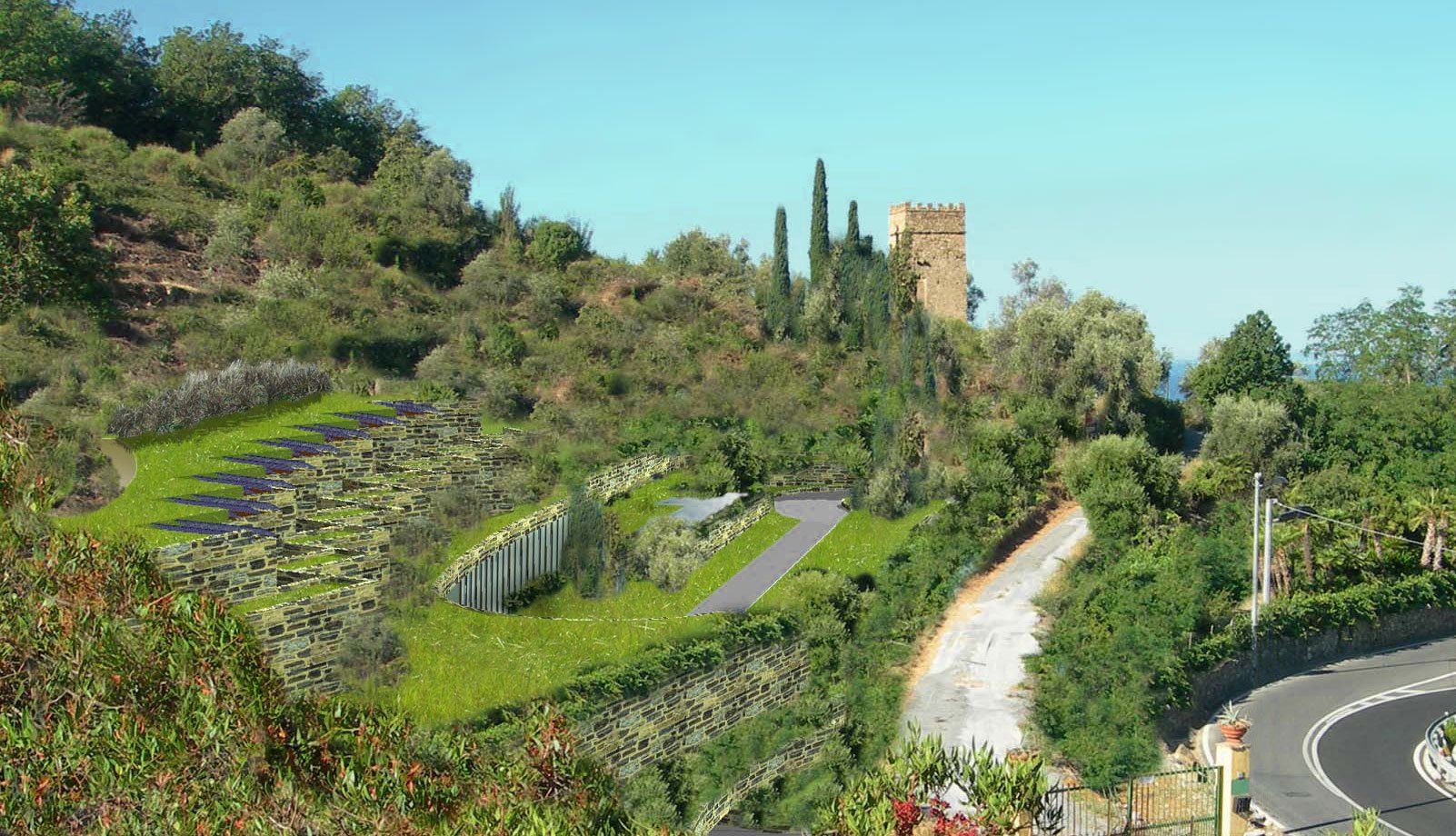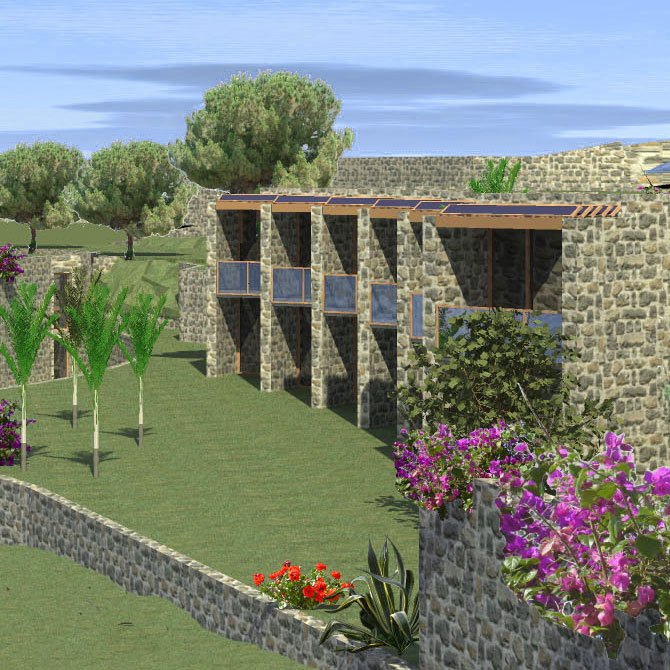 Tipologia: MASTERPLAN
Location: Bordighera (IM)
Committente : S.A.T.A. s.r.l.
Partner: Arch. Laura Tibald, Arch. Lino Barone
Anno: 2016
Superficie masterplan  ca. mq 56.500 / ca. mc 24.000
Progetto di un complesso residenziale composto da nove unità bifamiliari e da due blocchi di case a schiera, contraddistinti da un elevato inserimento ambientale ed elevata indipendenza energetica. L'intervento è inserito in un'area di circa 56.500 mq con all'interno un parco pubblico completamente attrezzato, il recupero di una antica torre saracena, il tutto al interno di un ambito con vincolo monumentale e archeologico.
Project of a residential complex  with nine duplex housing unities and two blocks of terraced housing with an high integration to the context and an efficient use of energy being almost self sufficent. The site has monumental and archeological protection and the intervention area is almost 56.500 m2 compressing a  finished public park and a restructuration of a saracen tower.