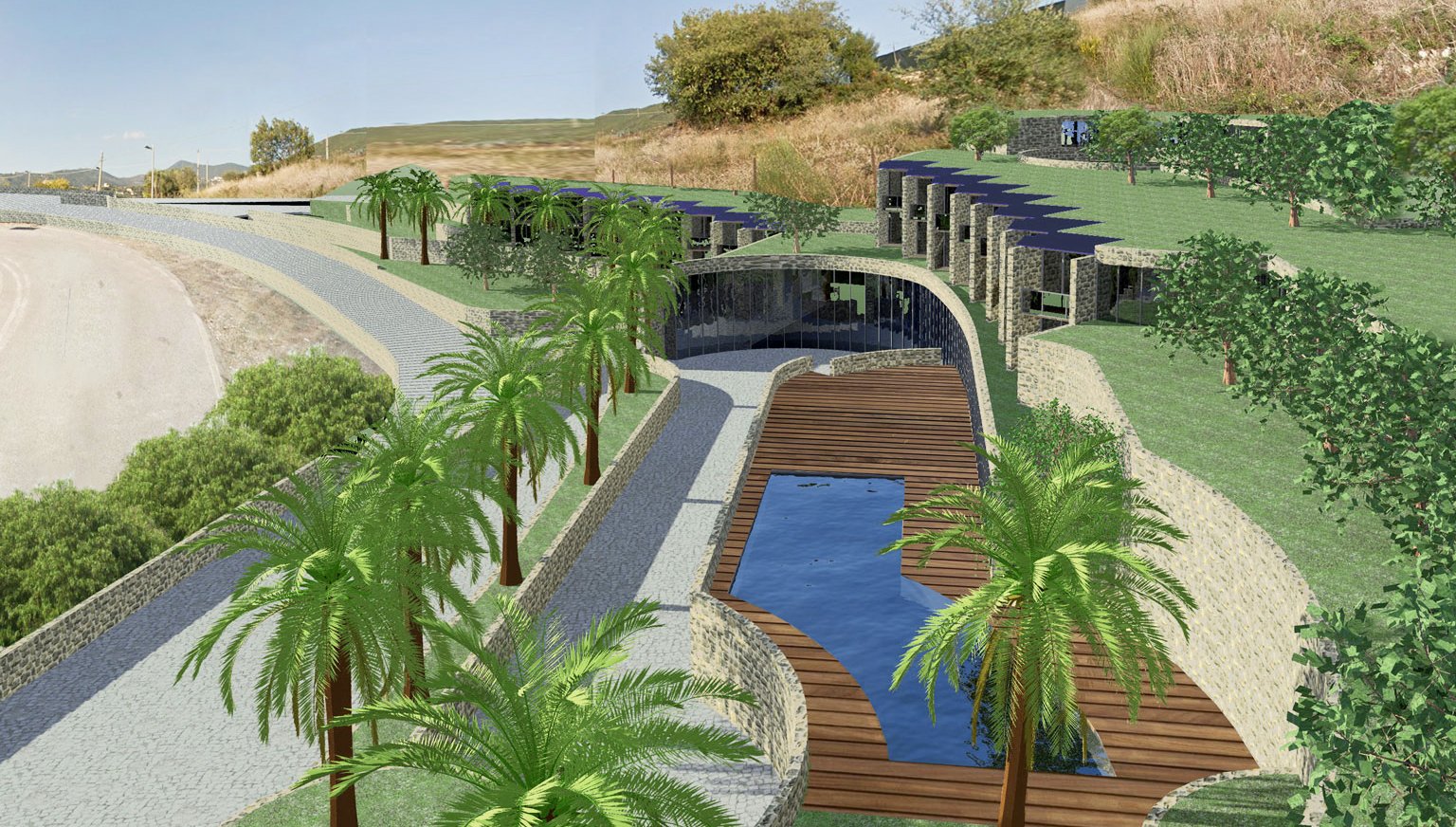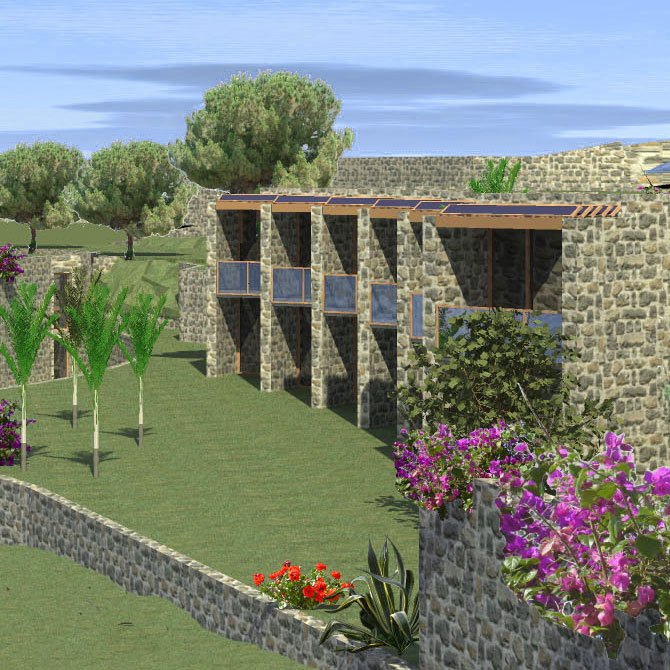 Tipologia: RESIDENTIAL / RICETTIVO
Location: Bordighera (IM)
Partner: Arch. Laura Tibald, Arch. Lino Barone
Committente : S.A.T.A. s.r.l.
Anno: 2016
Albergo di 60 camere totalmente ipogeo orientato lungo una generatrice ellittica alla ricerca della luce. Tetto verde e brise soleil e para petti in materiale fotovoltaico. Residenze singole energeticamente autosufficienti, costruzione in legno, tetti solari.
In order to respect the monumental protection the buildings were designed to blend to the existing terraces, an hipogean architecture oriented along an elipticall generatrix to get as much natural light as possible and harvest sunlight with photovoltaic banister and screens . The roof are covered with vegetation to improve the termical comfort. Program includes a 60 room hotel and  wooded structure residences energetic self-sufficient.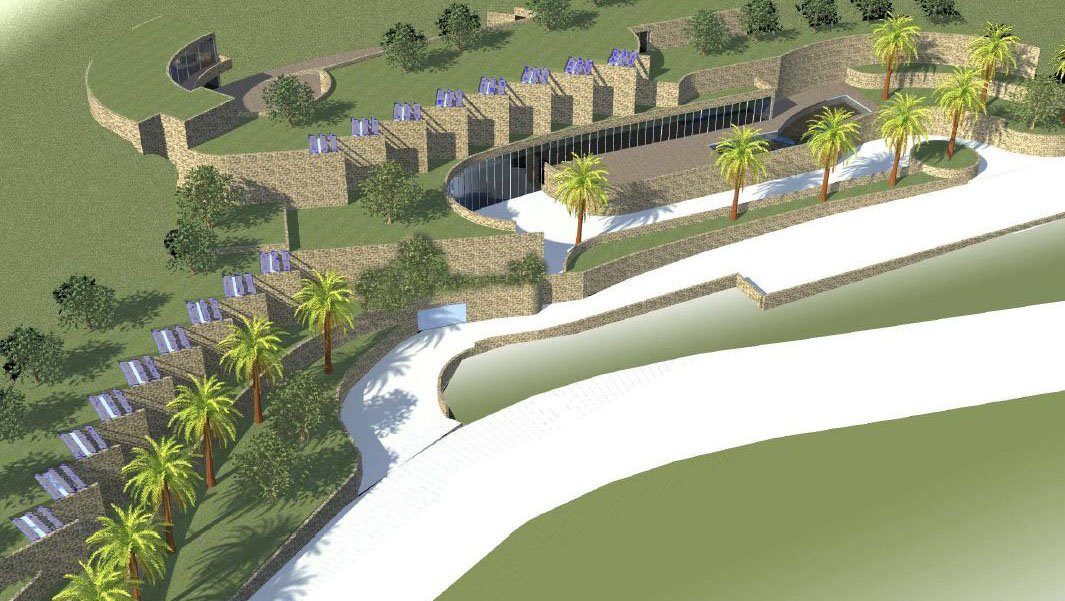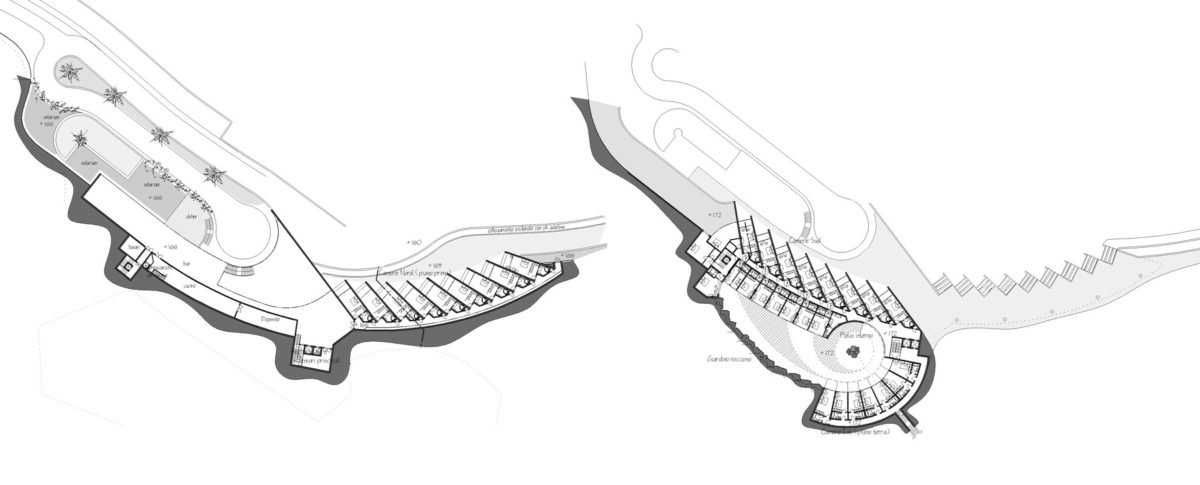 disegni dell'albergo, livello di accesso e livello giardino roccioso