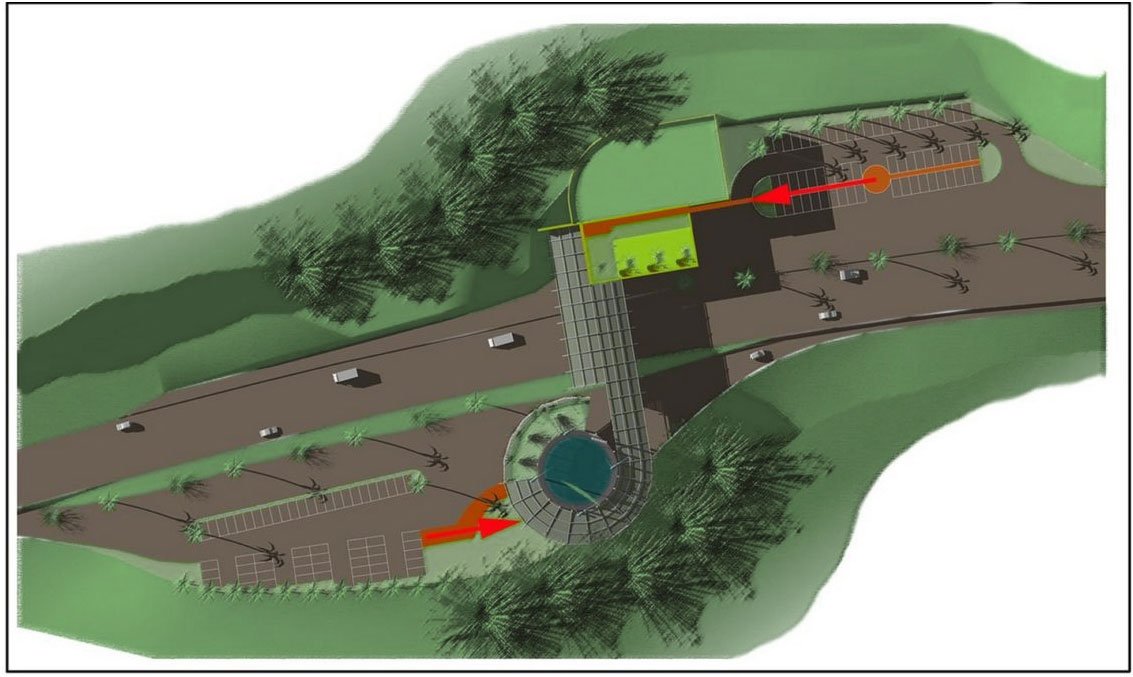 Tipologia: RICERCA & ENERGIA
Location: Bordighera (IM)
Commitente: Moto Spa.
Anno: 2003
Progetto preliminare in zona di vincolo paesaggistico per la riqualificazione della stazione di servizio Bordighera Sud energeticamente autosufficiente per il largo utilizzo di fotovoltaico integrato e mini eolico.
Preeliminar study for a restructuration of the south  Bordighera service station on a landscape protection zone, self sufficient energy building with photovoltaic solar panels and mini eolic turbines.