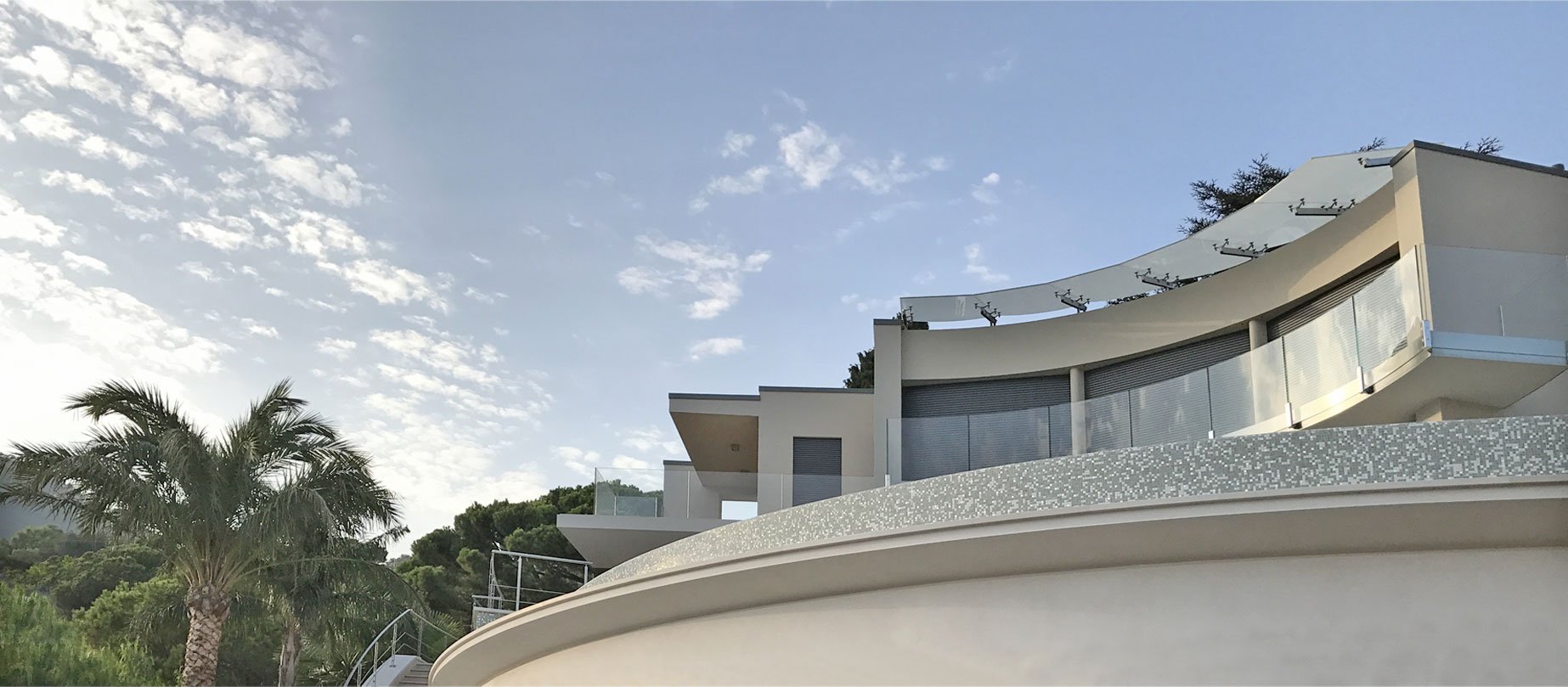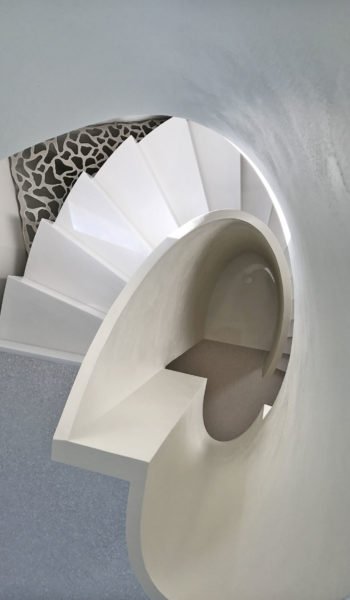 Tipologia: DIMORE PRIVATE
Location: Ospedaletti (IM)
Anno: 2018
Opera completata
Residenza privata
Realizzazione di una villa con piscina.  Sulla collina di Ospedaletti abbiamo edificato una forma organica dove basamento e sviluppo verticale raccordano e armonizzano la strada
di accesso a valle con la collina edificata a monte. La monocromia di tinte e materiali valorizza lo studio dei dettagli.
On the hills of Ospedaletti we have realized an organic form, where the base and vertical development link and harmonize with the street and the hill surroundings. The monochrome colors and materials reflex the value of details.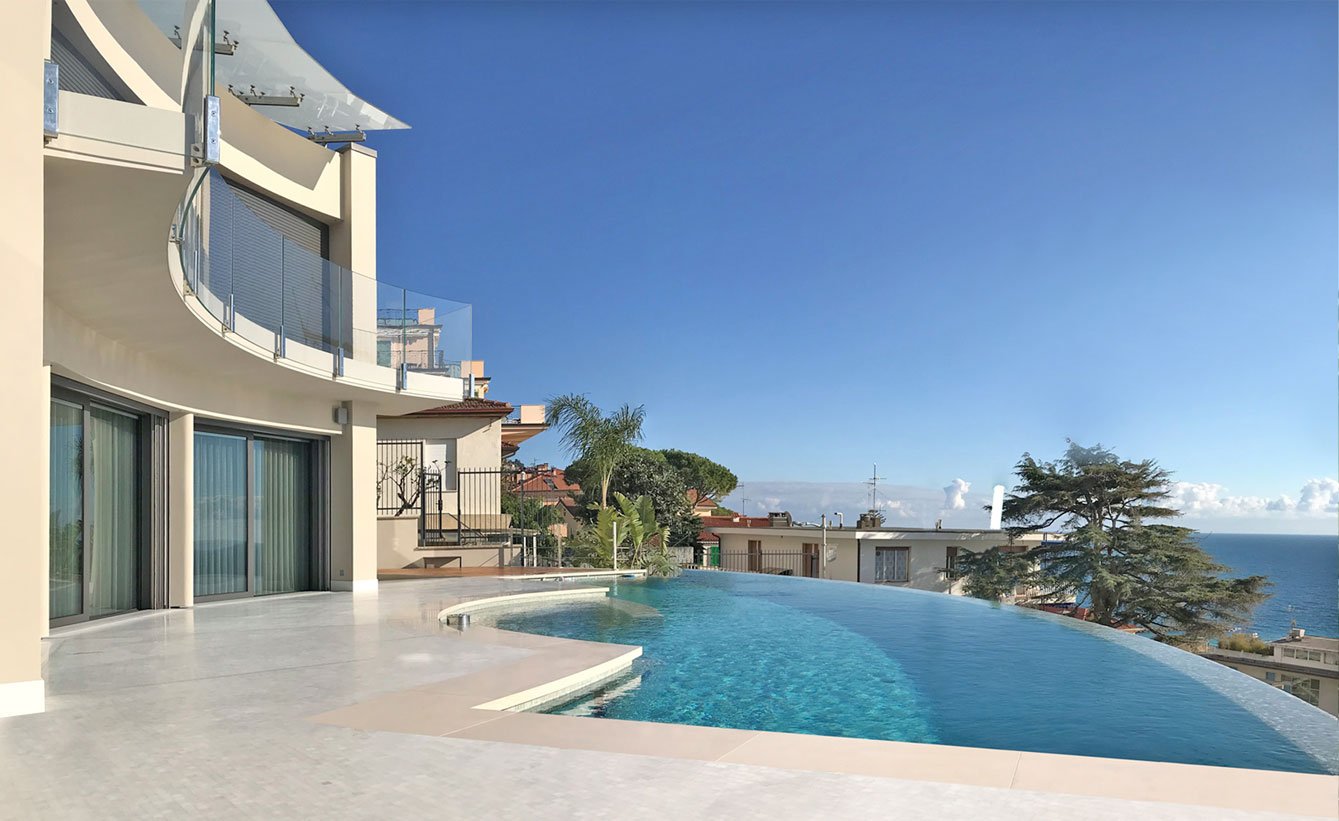 vista sulla piscina realizzata al terzo livello dell'abitazione