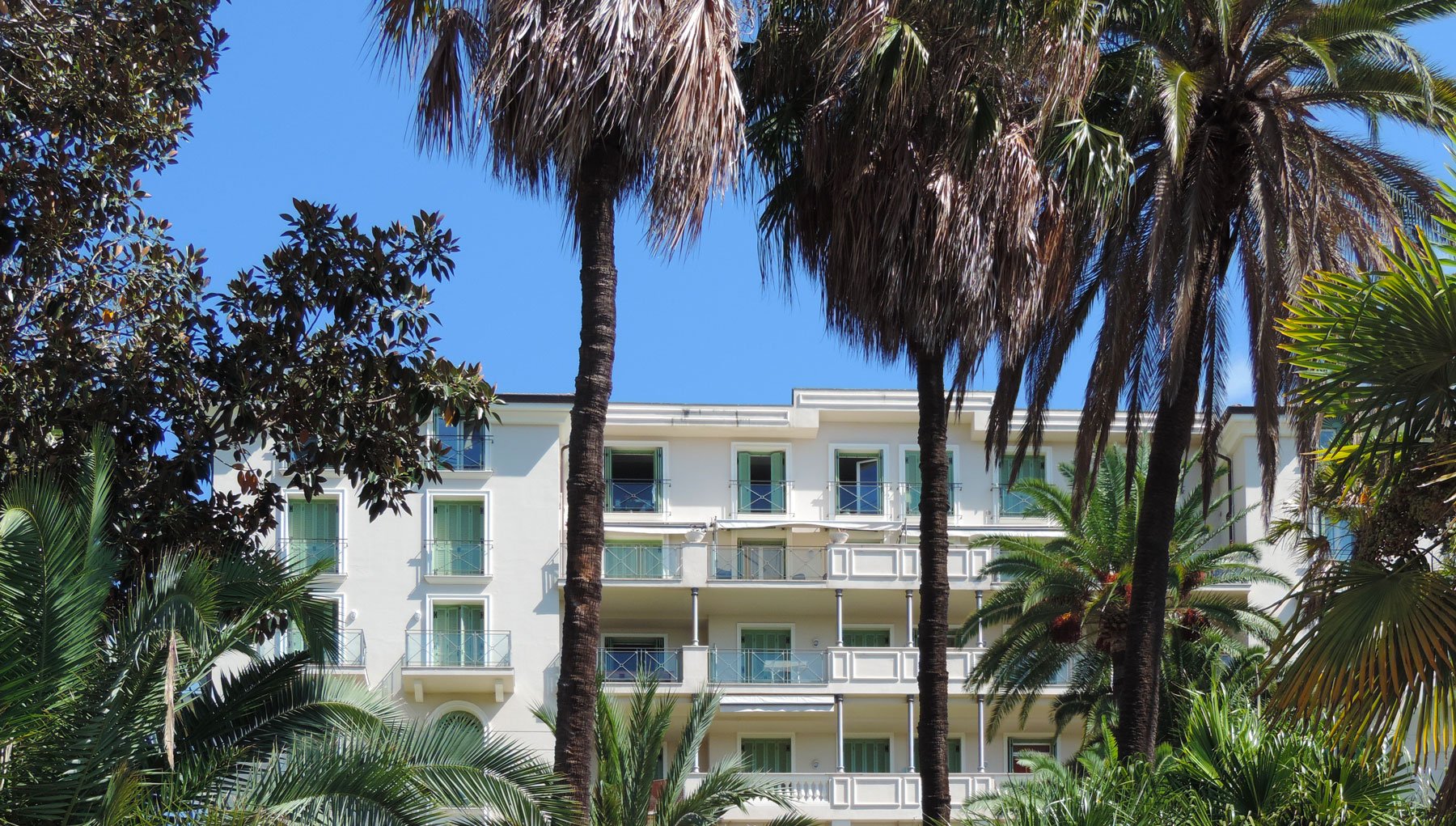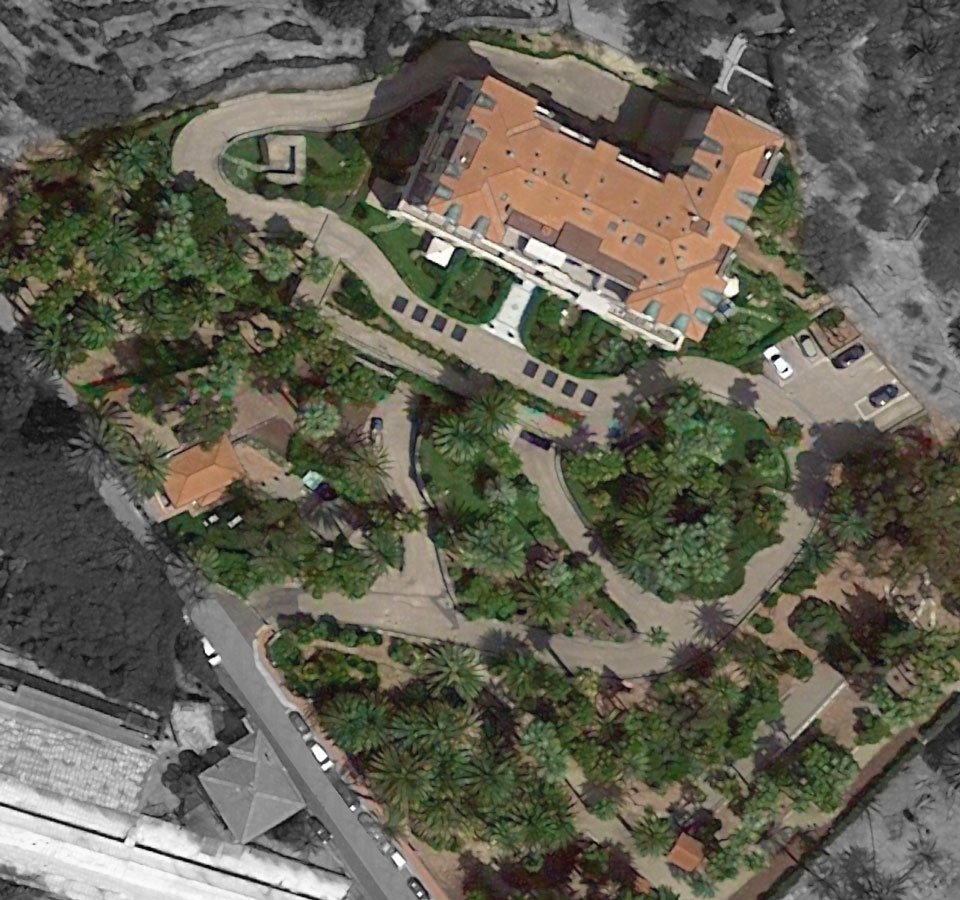 Tipologia: RESIDENTIAL
Location: Bordighera (IM)
Committente: Parco Winter S.R.L.
Partner Arch. Lorenzo  Martinoia
Anno: 2000
mc 15,000
66 unita abitative con relativi garage interrati
edificio con vincolo monumentale
Ristrutturazione con sopraelevazione di un immobile precedentemente utilizzato come colonia estiva; trasformato a fini abitativi. Le facciate sono state studiate in stile eclettico per mantenere l'uniformità del linguaggio con strutture analoghe presenti nel territorio circostante. Il progetto ha stesso ha la riqualificazione di un importante parco vincolato,  disegnato per il botanico Ludovico Winter al inizio del 1900.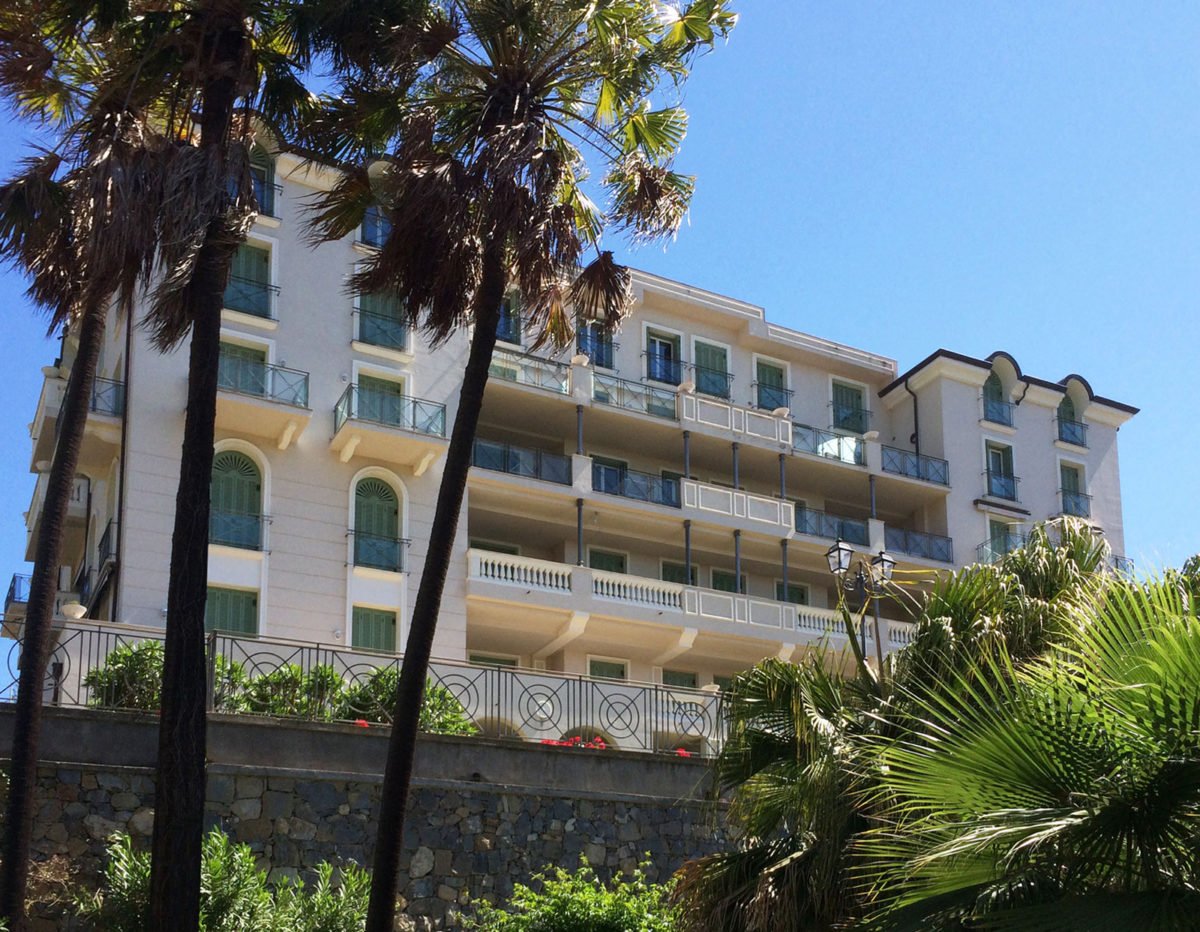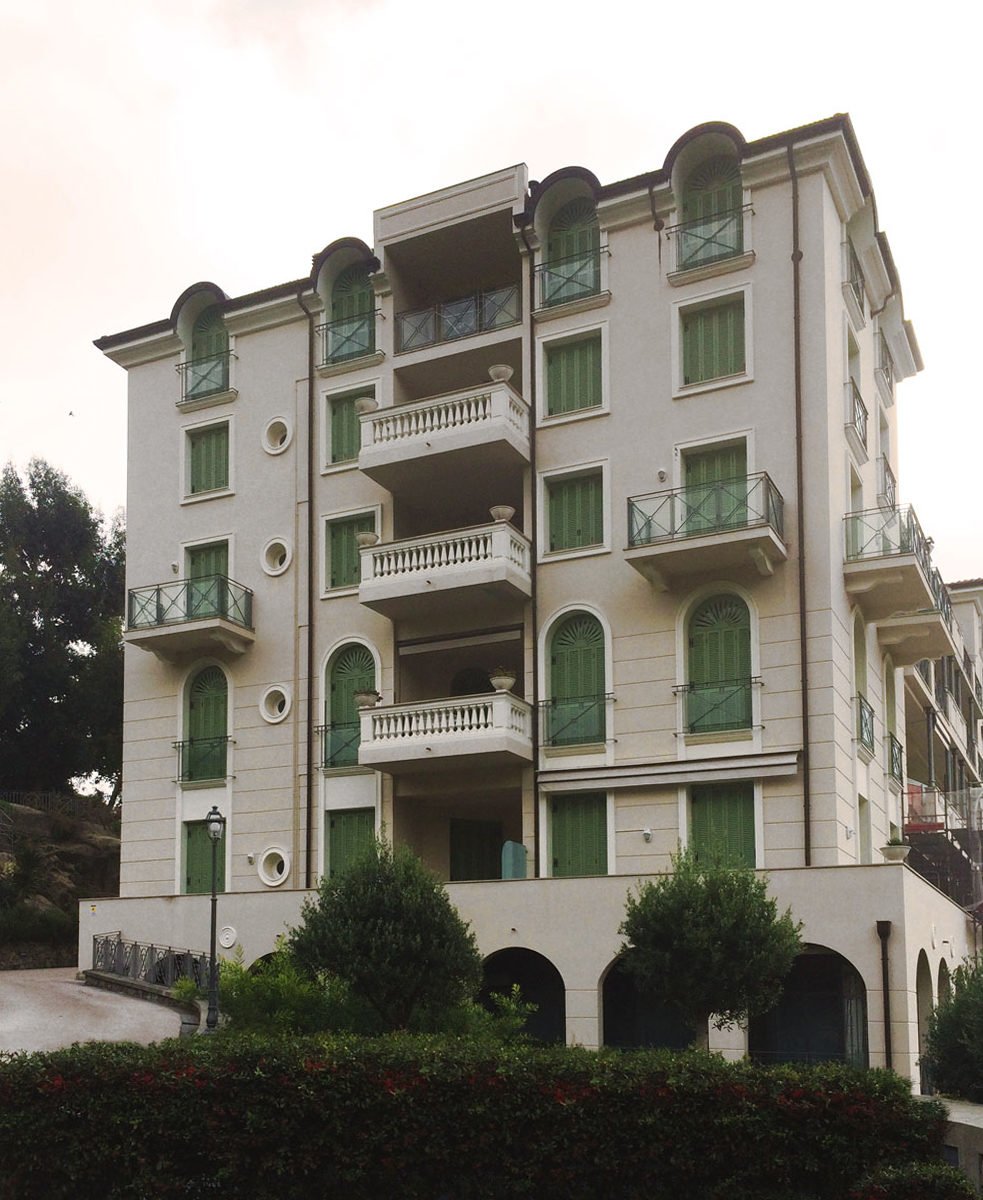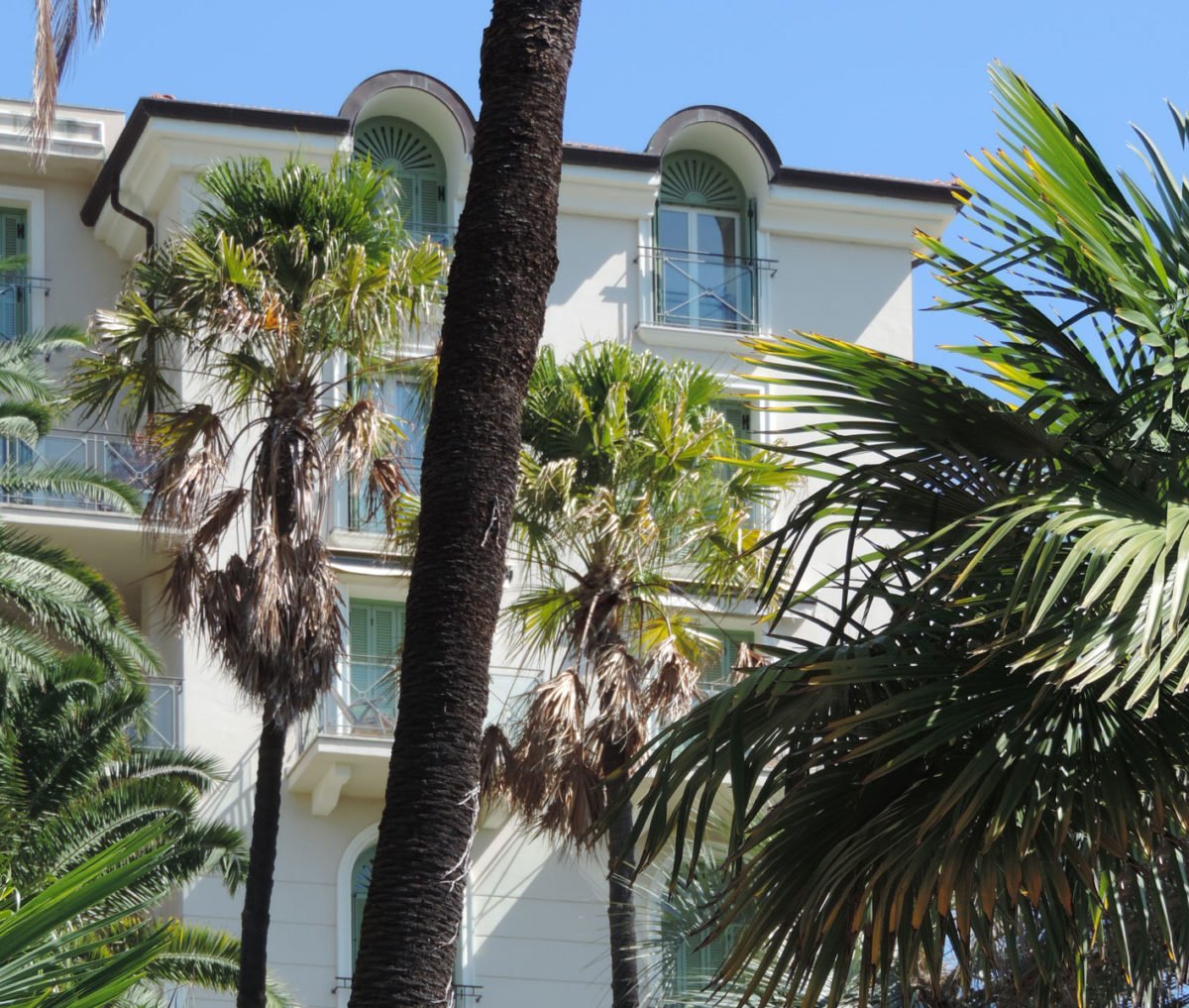 Restructuration of a bulding used as seasonal housing with an addition of two levels.  Particular details on the façade in eclectic style were studied to respect the uniformity of the context. The project itself has the protection as landmark because of its garden designed by the botanist Ludovico Winter at the beginning of the XIX century.