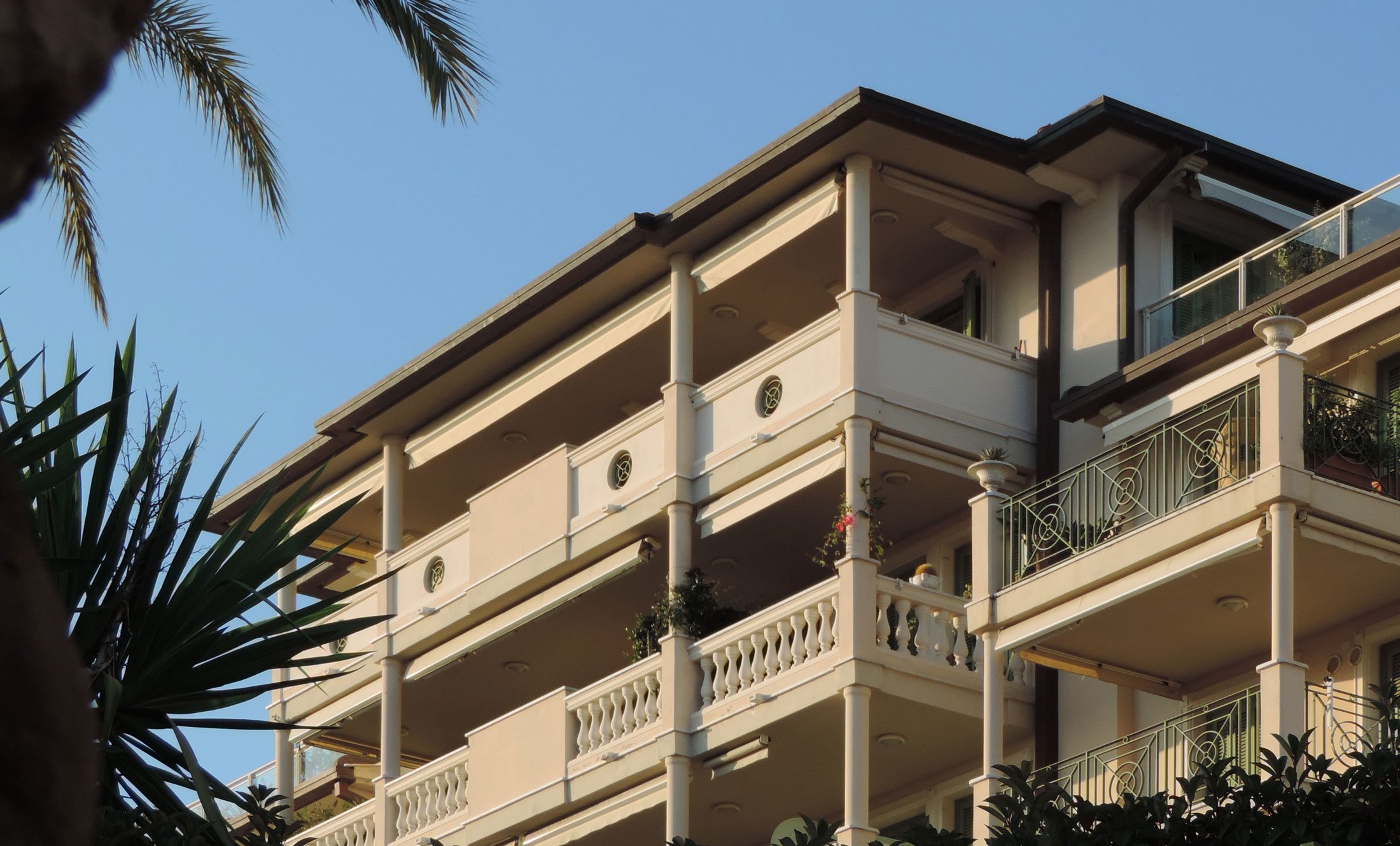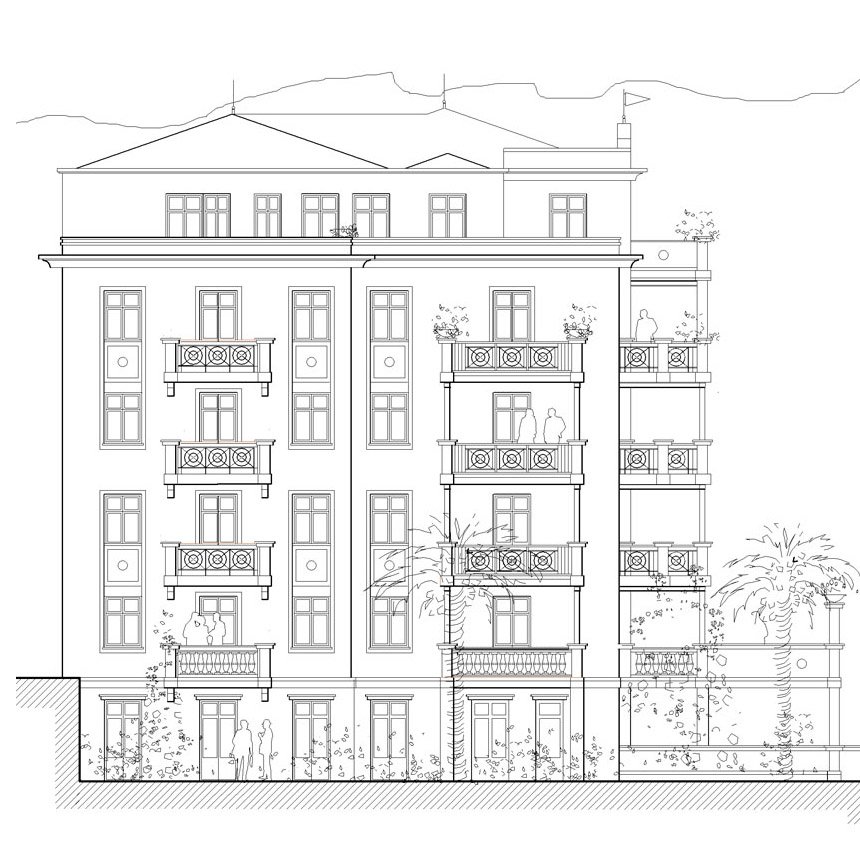 Tipologia: RESIDENTIAL
Location: Bordighera (IM)
Partner: Arch. Lino Barone e Laura Tibald
Committente: Bell'Andrea 99 S.R.L.
Anno: 2005
ca. mc 7700
33 unià abitative con relative garage interrati
Ristrutturazione attraverso demolizione e ricostruzione di una colonia estiva adiacente al centro storico di Bordighera in zona di vincolo paesaggistico (parco villa Bellosguardo) Studio delle facciate in stile eclettico in continuità con i grandi manufatti alberghieri costruiti nei primi del novecento nella prima collina sulla città
Restructuration through demolitions and reconstruction of a  seasonal housing near the historical center of Bordighera in a landscape protected area (Villa Bellosguardo Park) Studied details on the façade in eclectic style in order to integrate it  to the  existing hotels built in the early 1900s  on the foot of the hill of Bordighera.