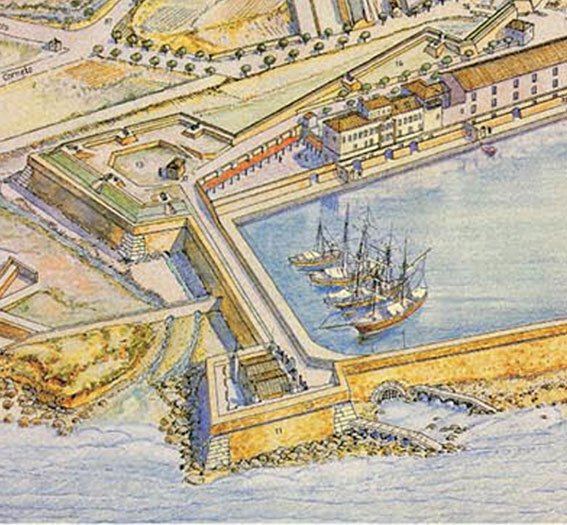 Location: Civitavecchia (RM)
Commitente: Il Porto del Tirreno SRL
Partner: Arch. Moretti, Arch. Correnti
Opere a mare: Ing. Stefano Pupo
Project Manager: Ing. Federico Sara
Anno: 2007/2009
ca. mq 237 000
ca. mc 150 000
Posti barca: 203
Posti auto: 673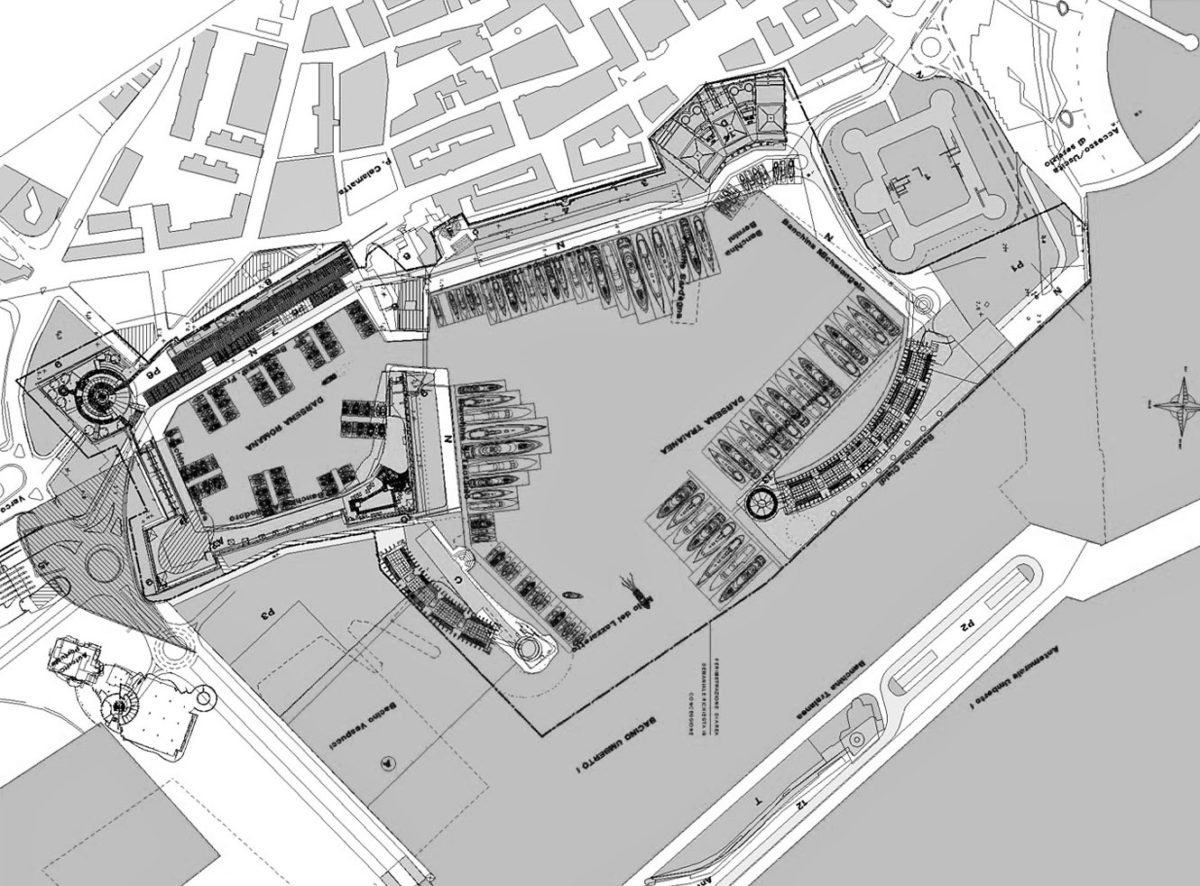 Nel periodo dal XV al XVIII secolo i diversi papi che si sono succeduti realizzano a Civitavecchia opere progettate da Bramante, Antonio da Sangallo il Giovane, Bernini, Vanvitelli e Salvi. L'idea progettuale ricerca la pulizia formale e la continuità stilistica di quell'epoca contraddistinta da "grande coerenza urbanistica e felicissimi risultati architettonici". Vengono quindi ricostituiti i due bracci semicircolari che racchiudono lo specchio d'acqua protetto.
La darsena romana è la genesi di Civitavecchia. Le funzioni di questo bacino nato per accogliere la flotta di Traiano sono diventate via via sempre più incompatibili con la struttura originaria. La soluzione proposta ne prevede invece la ricomposizione originale. La forma circolare dei fabbricati posti dove sorgeva l'arsenale e il lazzaretto restituiscono ll'approdo il significato che ispirò Bernini nel disegno del colonnato di San Pietro.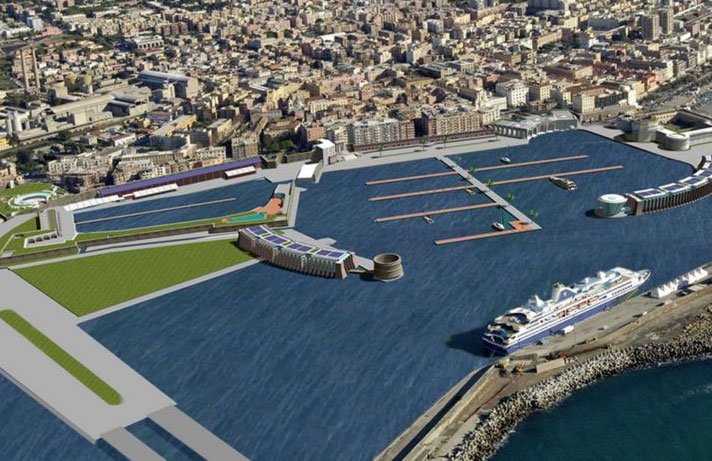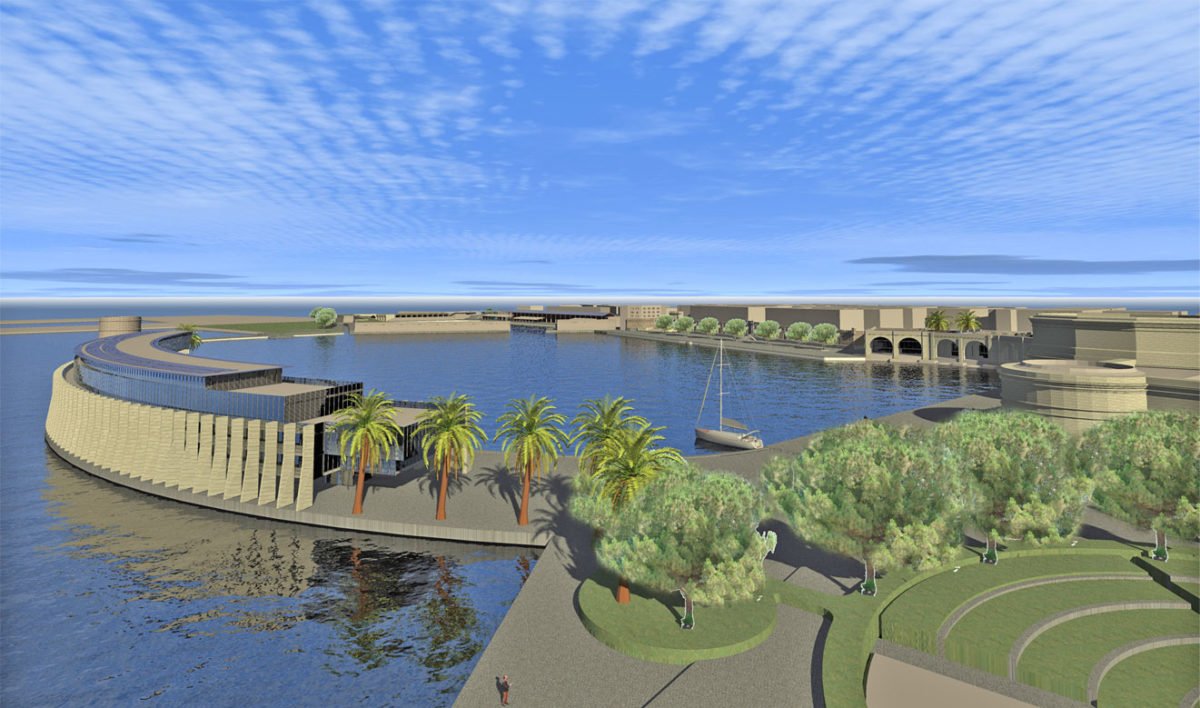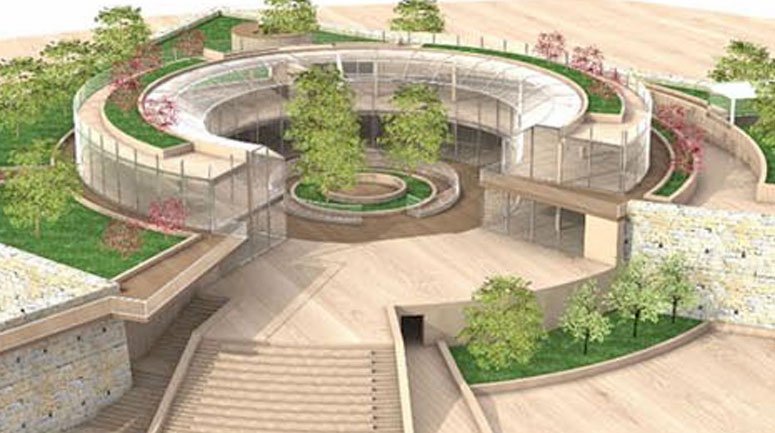 From the XV to XVIII centuries the catholic church, built in Civitavecchia projects from Bramante, Antonio da Sangallo il Giovane, Bernini, Vanvitelli and Salvi. The projectual idea focused on the formal cleanliness and a stylistic continuity of that period, distinguished by the "great urbanistic coherence and happy architectonic results". Therefore the reconstitution of the semicircular arms that enclose the water basin.
The roman dock is the origin of Civitavecchia. The functions of this basin were born to welcome the traian fleet but became more and more incompatible with the original structure. The solution we proposed retakes the original structure. The circular form of the building that stand over the arsenal and the "lazzaretto" give back the meaning that inspired Bernini to draw the columns of San Pietro.