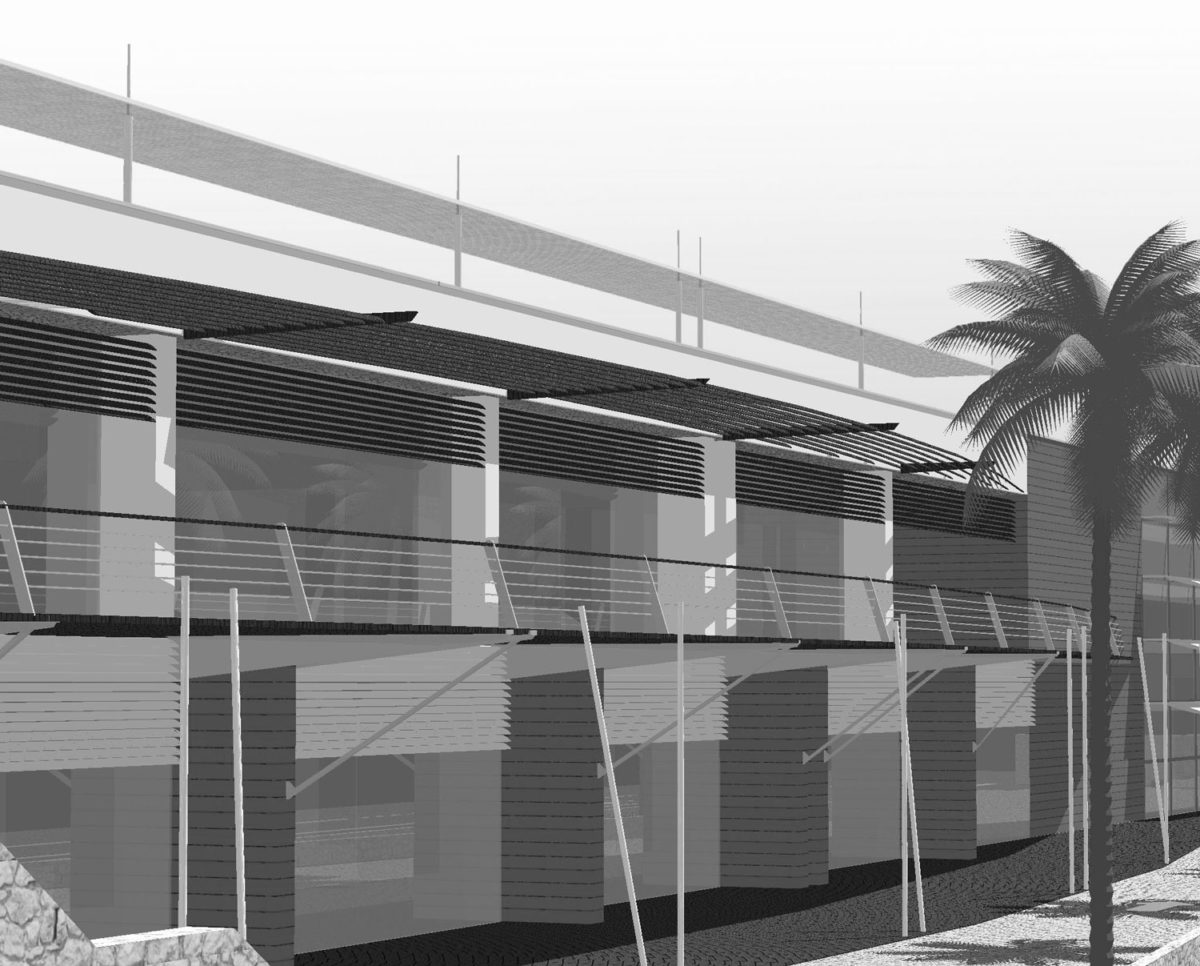 Tipologia: CENTRO COMMERCIALE
Location: Santo Stefano al Mare (IM)
Committente: Le Terrazze degli Aregai s.r.l.
Anno: 2009
Superficie Commerciale  mq 4 000
Parcheggi interrati mq 2 000
Parcheggi in copertura mq 2 000
Restyling delle facciate su una struttura già realizzata. L'edificio si affacia sulla marina degli Aregai,  lo studio dei prospetti si lega per materiali e stile a soluzioni di tipo navale. Molte superfici hanno la funzione di captare l'energia solare.
Restructuration of an existing structure, located in "degli Aregai" Marina. The materials and style of the façade are similars to the nautic type. The project considered the use of screens in different parts of the building to reduce the solar exposure.